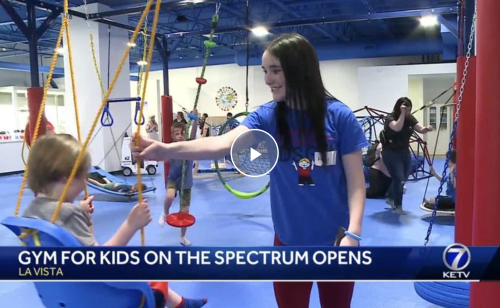 'We Rock The Spectrum': Omaha gets new gym dedicated to kids on the spectrum
April 11,2023
OMAHA, Neb. —
A new type of gym for kids on the spectrum opened Saturday in La Vista.
We Rock the Spectrum Kid's Gym is open to everyone, but the equipment is more specialized for some.
It has sensory-based toys, equipment, and suspended equipment with swings.
The gym also offers an arts and crafts and fine motor area, as well as a calming room.
We Rock The Spectrum's owners said before opening, there was nothing like it in the metro or even in the state.
"All the equipment here, everything we have here, focuses on sensory input. The large sensory input, which is what's lacking for them, it really opens them up and it's just a safe place for them to come and enjoy their lives," owner David Ullsperger said.
The gym is open seven days a week.