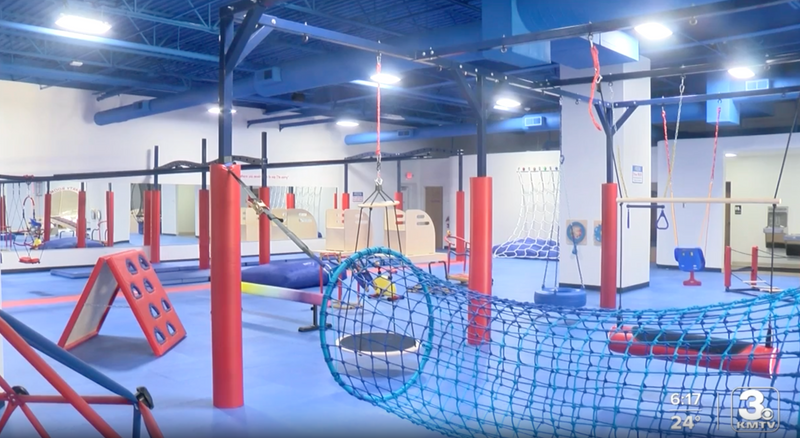 New sensory-friendly gym offers Omaha kids of all abilities a safe place to play
April 7,2023
OMAHA, Neb. (KMTV) — A new gym that is a place for children of all abilities is just days away from opening in Omaha.
On Wednesday, the family behind the uniquely designed sensory-friendly gym gave 3 News Now Reporter Molly Hudson a sneak peek and shared what this means to their family as well as the autism community.
As parents of a daughter on the autism spectrum, Sarah and David Ullsperger saw a need in the community.
"There is none like this Omaha right now. There is none like this actually in the Midwest right now," said David Ullsperger.
They are the proud new owners of We Rock the Spectrum Kid's Gym — Omaha.
"There is nothing more that a child loves than spinning," said David Ullsperger. "Our daughter can spin and spin and spin and she never gets dizzy, never," said Sarah Ullsperger.